Intern Chronicles: A Month as a Design Intern at aiXplain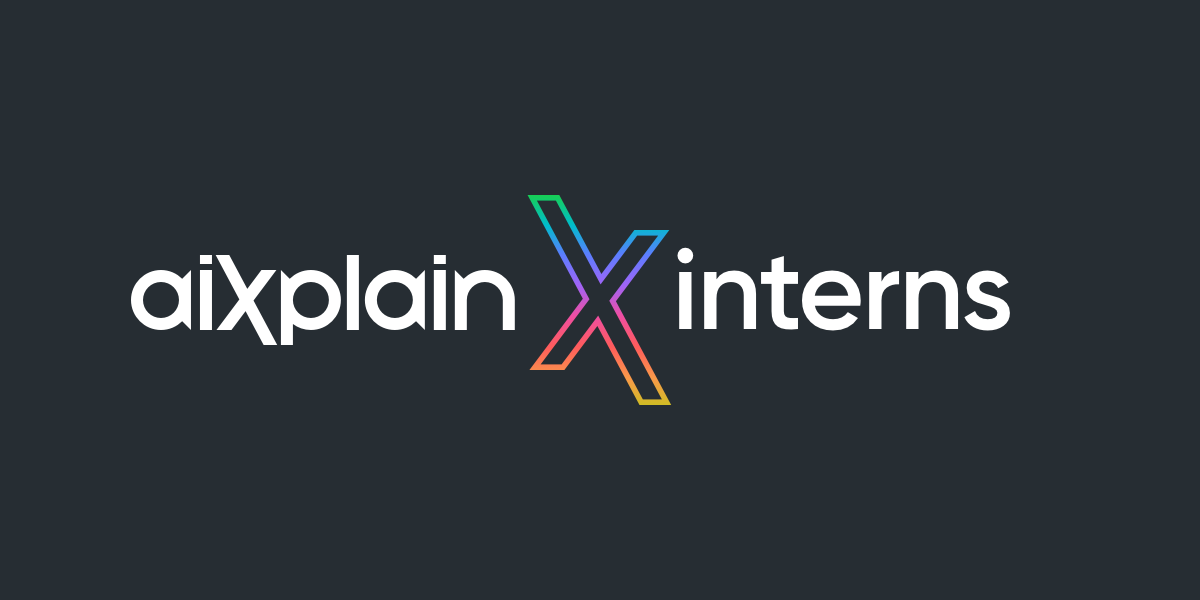 Do you feel excited about getting out of bed and going to work? Getting up on a Monday morning is not the best feeling for most people finding it difficult to get over the relaxing weekend. However, there is a surprisingly different vibe for the Monday morning meetings at aiXplain. During the first week of my internship with aiXplain, I realized that I worked at a place where people were very passionate and excited about their projects. And instantly, I felt the same way, as this positive energy is healthily infectious. The company is a close-knit group of people with a great willingness to share ideas and communicate creativity across departments. With little knowledge of technical jargon and no background in computer science, I found myself enthusiastically learning about AI and what it can do for the future. The company was very welcoming and had an organized onboarding process that eased me into a better understanding of the company's AI-based products. Indeed, it was quite challenging to comprehend all of it right away. However, regular team meetings and the easy-to-learn training modules were extremely helpful for a clearer insight into the company's goals and projects.
What I Learned
You do not need to be a farmer to enjoy food. In the same way, AI is not just for tech-savvy people. Although it can be understood and implemented by some, anyone can enjoy the benefits of AI. Its applications are everywhere, and the company's mission is to democratize AI and make its benefits accessible to all. But charity begins at home, and thus the first step is to make it understandable to all the team members, even non-techies like me. As I climbed an uncharted learning curve with AI, I also learned to prioritize tasks and improve my organization skills. Working with my prolific supervisor, I learned several unique facets of design and was the beneficiary of his amazing expertise.
What I Contributed
Ever wondered why all Starbucks look alike? That's because of the company's brand consistency. This is precisely the kind of work I do but on a different scale. I currently work on image editing and image management of the company's website to ensure consistency with the branding theme. I also design slide decks for internal meetings and presentations and work with the creative director to create a unified template. The images on the website also need to be subjected to the same branding criteria.
Just as you watch movie trailers before the actual release of the movies, I am working on designing social media campaigns before the launch of the company's products. Our interactive designs for social media posts present several important statistics about the AI industry but in an easily understandable way to a lay user.
Apart from these super exciting projects, we also have fun events, the most recent one of which was a virtual celebration of aiXplain's 1st anniversary.